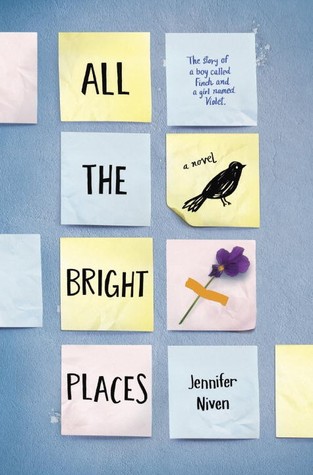 What I enjoyed about the novel, "
All the Bright Places
" by Jennifer Niven, was the encouragement to explore and discover your own state and find out how the different places and landmarks in your own neighborhood can be filled with wonder, amazement, and even a place to create fond memories.
This novel takes place in Indiana, so the identified highlights are places like the Purina tower, or the largest ball of paint, or teensy hiccup of a hill that is 1257 feet high. It would be challenging for anyone to try and turn these places into areas of wonder and amazement, but the author was able to do just that. It reminded me of the advice, "bloom where you are planted" or "change your attitude and change your life". This was a story about many things, but what I most enjoyed was how it reminded me to that how we see things is often a choice.
We all probably dream of going on exotic places and having adventures of wonder and amazement. But we can do just that, even in our own backyard.